Location
With the lively seaside promenade and Tel Aviv's best beaches spread at its feet on one side, and the most popular shopping and entertainment district only a few minutes walk away on the other. The Prima Tel Aviv Hotel offers its guests the ideal location in Israel's round-the-clock city. With 70 guest rooms, including family rooms and junior suites, the hotel provides serene contrast to the bustle and action of the city.

Rooms The Prima Tel Aviv has 60 rooms comprising of suites and family rooms. The sea facing rooms look out directly on the Mediterranean Sea. All rooms are fully air conditioned and have their own private bathrooms. The rooms are equipped with cable TV( with English movie channel), radio, hair dryer,a personal safe for valuables, a fridge and tea and coffee making facilities. All phone lines allow direct international dialing and are compatible with telephone equipment such as computer modems. Small pets are allowed.

Other Features
Room service, Laundry and dry cleaning, Parking facilities at reduced rates, Currency exchange, Concierge open 24 hours a day, Fax and other secretarial services and 20 Minutes from Ben Gurion International Airport.

Dining
Offering full Israeli breakfast in the morning, the renowned Shangrilla restaurant offers a specialist Thai menu for Lunch and Dinner. Frequented by hotel guests and local Tel Avivians, this restaurant, overlooking the Mediterranean Sea provides ambiance and style in addition to really excellent food.

- 60 Newly designed rooms.
- Deluxe rooms and mini suites facing the Mediterranean Sea.
- Cable TV in every room.
- Complimentary coffee and tea kit in room.
- Safe deposit box
- Small refrigerator
- Wireless internet in rooms ( with fee ), free access in lobby.
- Breakfast room facing the sea
- Lobby bar and lounge
- Kosher Thai restaurant.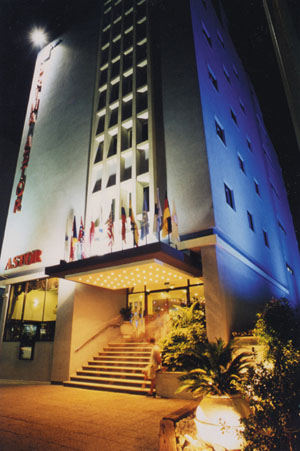 Prima Tel Aviv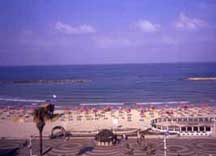 Prima Tel Aviv view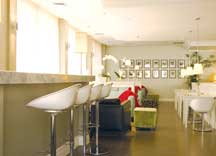 Prima Tel Aviv lobby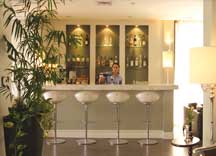 Prima Tel Aviv lobby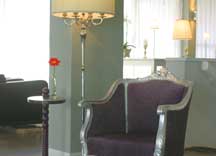 Prima Tel Aviv lobby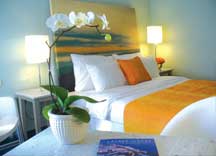 Prima Tel Aviv room

Prima Tel Aviv restaurant